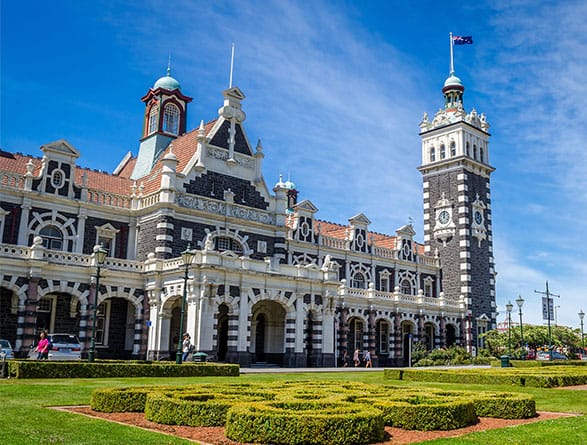 The average value of Dunedin's properties rose 3.7% in the first quarter of 2019, after increasing 11.2% from 2018.
The metropolis of Otago has so far been the top performing city this year in terms of increasing property values, while Auckland has been the weakest, down 0.8% .
In addition, Dunedin has seen its properties increase by 48.8% since 2015, while the Auckland market has stabilized.
This leaves potential home buyers wondering whether to invest in the booming Dunedin or make the most of Auckland's weak market.
"We know that Dunedin's property prices are still well below those of Auckland, so any deposit will go further. In addition, Dunedin's gross rental yield of 4% is higher than Auckland's, which is about 2%, "said CoreLogic real estate economist Kelvin Davidson.
This leaves the first property buyers able to buy in a booming market with a much lower deposit.
The average value of a house in Dunedin in the first quarter of 2019 was $ 451,199, while the average value in Auckland was still over $ 1 million at $ 1,039,917.
The purchase of a rental property in Dunedin could, however, result in additional costs for homeowners undergoing renovation.
"There is a little bit of ownership in Dunedin, because you could buy a property and have to protect it because of the coming into force of new laws," Kelvin Davidson said.
"Therefore, you may have more costs to add to a property in Dunedin, so the final profit may not be so different," he said.
Property prices in Auckland recorded the largest annual decline since the 10-year global financial crisis, down -1.5%.
However, despite the descent, the values ​​have stabilized in the largest city of New Zealand in the last two and a half years, said Nick Goodall, head of research at CoreLogic, in his report.
Goodall notes that there has been a significant decline in the volume of property sales in Auckland, down 14% from the summer of 2018.
"Growth in the rest of New Zealand's main centers also showed some moderation, with the exception of Tauranga where values ​​rose by 1.1% according to the monthly index at the end of March" , he added.
The growth rate of total property value in New Zealand increased only 0.5% in the first quarter of 2019 and 2.6% annually until the end of March.
Other large cities that increased in the first quarter of 2019 were Hamilton, up 1.6%, Tauranga 1.7% and Wellington 2.2%.
Investors wishing to buy a property in Auckland should consider whether, in their opinion, the time is right to buy in the flat market or if prices could continue to fall further.