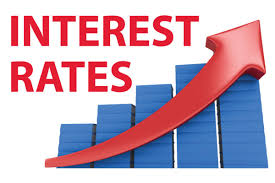 We get this question asked all the time. To start, it's important that you think about what might happen if interest rates rise. We can help you with a quick budget to plan what might happen if you lose your job, or something unforeseen happens.
In other words we believe it's about making the best decision to match your current situation and future goals.
How interest rates work
The OCR is set by the Reserve Bank. The rate is set based on economic theory to either stimulate or slow down the economy. As the economy and business confidence are very low, the rate has never been lower,.
What happens in the future
The ANZ as well as many of the major banks bring out a fantastic monthly report that includes graphs at the end of it with indicators of what their team of economists see for the future of mortgage interest rates. Just remember there are many unforeseen events that can change this, so at the end of the day doing a budget and seeing how much room you have for movement is really important.
Whilst it is hard to predict what might happen in the future, the reserve bank have suggested that these rates may fall again. Whether this will translate to the consumer remains to be seen, however what we may see is consumer rates stay as they are for a very long.
So how can Zebra help
If you have a rate ready to expire then Zebra Mortgages can help with your refix. We have the ability with the bank to break down your lending and choose a structure of different rates to help balance any rate increases in the future. A standard structure of a 500k loan may see 100k fixed for 1 year and another 200k fixed for 2 years. It depends on your personal circumstances. That is why it is best to talk to us. We can tailor advice and structures specific to your needs. Contact us here if you have any questions.