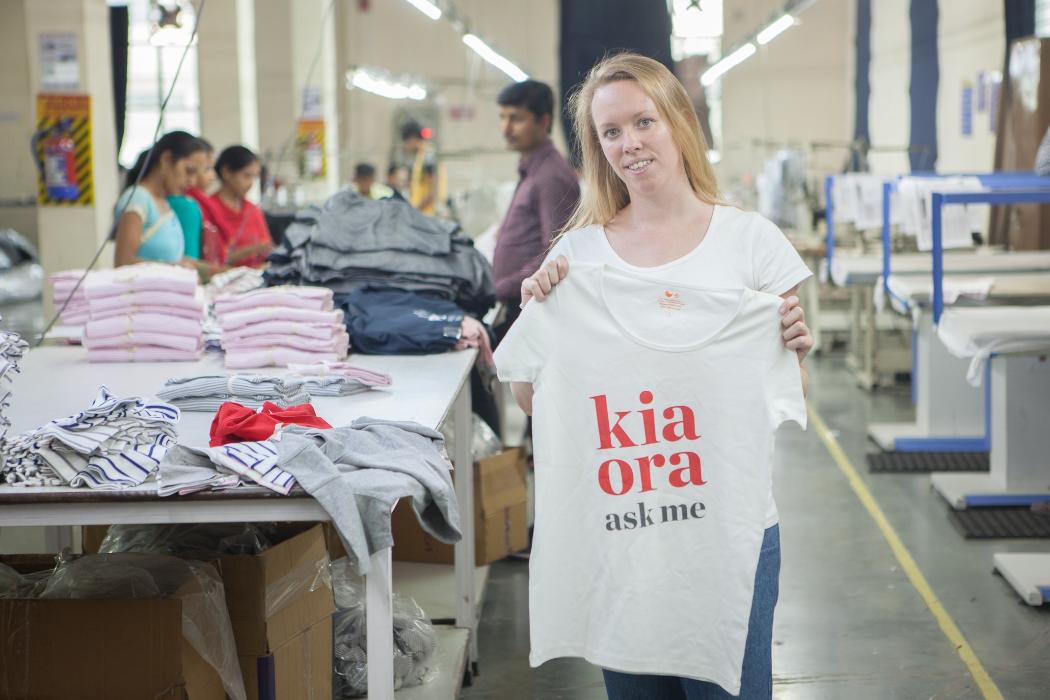 Many facets of the apparel and clothes industry can be inexpensive and easy, even if ethics and organic fabrics are not your priority when it comes to shopping.
However, and General Manager Samantha Jones has decided to take the hard way to ensure a quality product.
Saying no to synthetic fabrics and cheap plastic packaging has earned the two-time finalist of Women of Influence in New Zealand's garment industry, while leaving a positive impact on the environment.
For Jones, raw materials and expensive suppliers on the other side of the world are just some of the costly challenges she faces with her sustainable and ethical clothing brand.
"In the early years, all our products were individually wrapped in plastic. That's how most brand products come in, which seems crazy when all of this will end up in the bin.
"After many negotiations and deliberations from our suppliers on the assurance that the stock was not damaged, we agreed to send our tied products with twill tapes. That means that last year, more than 183 kilograms of plastic were prevented from entering New Zealand, "Jones said. This is a big win for the environment.
"I was so excited to finally have the choice of what I was wearing for my corporate wardrobe but found out that the options were really limited," she said.
Jones was inspired by the creation of Little Yellow Bird, specializing in hospitality and corporate uniforms, after leaving the military.
She started the business in 2015 while studying at the University of Canterbury and now has more than 400 clients. The company has also diversified into baby clothing and an online e-commerce store offering basic t-shirts and dresses.
Little Yellow Bird is developing its business and is aiming to raise $ 300,000 for a PledgeMe campaign and has already raised more than half. Jones said that there were times when she thought her business would not work, but said that it is the belief in her ethical product that makes her move forward.
"For those who are waiting for the perfect time in their lives to start a business, there will never be one. Start right now, "Jones advises other budding entrepreneurs.